Container Carriers

Yang Ming Line, Taiwan's national shipping line, is among the top 10 leading container carriers in the world covering all major trade lanes.
www.yangming.com

point to point search
longterm schedules
cargo tracking
Emirates Shipping Line headquartred at Dubai is an excellent niche carrier in the container sector operating in the trades: East Africa - Middle East/Asia/India.
www.emiratesline.com

point to point search
schedules
cargo tracking
  Break Bulk & Ro/Ro Carriers
In todays world most of us are dealing mainly with containers – nevertheless there are cargoes exceeding the possibilities of Flat Rack or Open Top Containers. For these cargoes we offer valid solutions with first class carriers and like to give you an overview about our worldwide Breakulk services: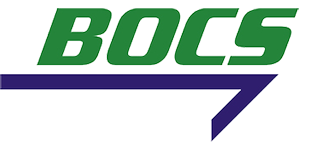 BOCS, North Europe – West Africa
www.bocs.de

COLI Group, Europe/Med. - Asia & any type of Crosstrade
www.coli-shipping.com

North Europe – US-Great Lakes
www.fednav.com/en
North Europe – Mexican Gulf / Caribbean
www.stinnes-linien.de

Intra Med
www.neptunelines.com
fair, creative, efficient
  About us
As independent shipping agent in the regular liner sector, we proved customers with first class connections to most of the world's trading centers.

Our aim is to establish ABACUS as a watchword for dependability with customers and suppliers. The key nations of our trading philosophy are incorporated in our logo. We are FAIR, CREATIVE, EFFICIENT.
We employ our capabilities like dominoes, arranging them consistently and with careful consideration. Business partners – customers and shipping lines – are treated as people to whom we endeavour daily to give our best.
We collaborate with dependable, renowned shipping lines. Your enquiries and orders can be hadled with speed and efficiency with our advanced data processing facilities.
We believe obvious solutions are not always the best. By supplementing our skills and experience with creative, imaginative qualities, which constantly find new and satisfactory ways of fullfiling your needs.
To optimally satisfy our function as mediators, we maintain excellent relations with both customers and shipping lines.
Conditions
Contact us
  Disclaimer
Copyright – Rights of use
Intellectual property of this page : ABACUS Shipping Ltd., CH-4019 Basel. All rights reserved.
All text, images, graphics, presentations, sound, video and animation files, including their arrangements, are subject to copyright and other laws for the protection of intellectual property. The content of this website may not be copied, distributed, changed or made accessible to third parties for commercial purposes.
Guarantee
All information included on this website is made available by ABACUS Shipping Ltd. without guarantee or warranty of any kind, express or implied. All implied guarantees relating to marketability, suitability for certain purposes or the non-violation of laws and patents are also excluded. Although we assume that the information provided by us is accurate, it may contain errors or inaccuracies.
Trademarks
Unless otherwise indicated, all trademarks on this website are protected by trademark law. This website does not grant a license to use the intellectual property of ABACUS Shipping Ltd. or the companies being mentioned.
Links to other Internet sites
ABACUS Shipping Ltd. accepts no liability for the content of other Internet sites operated by third parties linked to this website.
Layout and code
Layout and Coding: TOROcreativeLab.net
Image Rights: IStockphoto, Freepik
Logo Rights: Each depicted logo is a trademark of its company